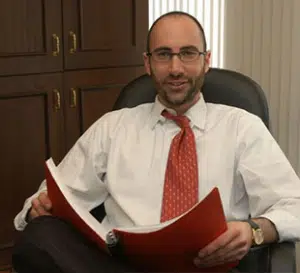 From his office in Dallas, Chad Ruback works on appeals of trial court judgments in every type of case imaginable.
Chad also handles appellate court original proceedings, such as petitions for writs of certiorari, habeas corpus, injunction, mandamus, prohibition, procedendo, and quo warranto.
In the trial court, Chad represents parties in matters which are likely to be subject to appellate review. These matters include bills of exception, bills of review, findings of fact and conclusions of law, jury charges, motions (such as motions for bifurcation, correction/modification/reform of judgment, default judgment, directed/instructed verdict, disqualification, disregard of jury findings, exclusion of an expert witness, judgment notwithstanding the verdict, judgment nunc pro tunc, judgment on the verdict, mistrial, modification of judgment, new trial, recusal, reinstatement, remittitur, sanctions, severance, summary judgment, and transfer of venue), offers of proof, pleas in abatement, pleas to the jurisdiction, special appearances, and special exceptions.
Additionally, Chad serves as a mediator in appellate court cases.